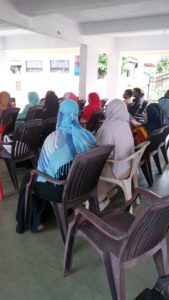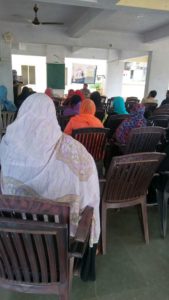 BIE Goa, Vasco unit organized a PTA programme on 20th August 2017 at Vasco.
The Programme began with the recitation of the Holy Qur'an by Level 3 Student, Shafaq Qazi. Later Introduction of Children's Magazine had presented by Secretary Halqa, Mr. Asif Hussain. He explained the importance of children's Magazine and why it is needed today. He asked parents to contribute by exploring their children's talents. Mrs.Salma Makandar –Principal BIE- Vasco delivered the Inaugural Address. In her welcome address she explained it is the responsibility of the parents to focus on the development and personality of their children. She also explained the role of parents in the upbringing of a child and how the child learns from their parent. She also put across his views on how to upbring a child with right moral values. Later President of Women's Wing Vasco, Mrs. Shaista Shah explained about the importance of Weekly deeds. She also focused that weekly deeds can make positive changes in their children with the co operation of parents.
In the concluding address, Mr. Abdul Wahab, Ameer-e-Muqami, Vasco, stressed on the importance of parent's behaviour and character in moulding and grooming the child. The programme concluded with the dua and Mrs.Malika Shaikh (BIE teacher) compered the programme.